The Peace and Hope of Easter
April 04, 2021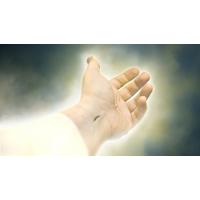 Have a wonderful Easter Season!
President Russell M. Nelson of The Church of Jesus Christ of Latter-day Saints shares a story illustrating how to find peace in troubling times and circumstances. As the world seeks relief from the stains of a disrupted year, President Nelson reminds us there is only one way to find the solemnity and tranquility of lasting peace—the enduring peace that passes all understanding. That surpassing peace is found in Jesus Christ, the Prince of Peace.
As Christians around the world join to celebrate Palm Sunday, President Nelson invites all to make the coming week a time of holiness by remembering not just the palms that were waved to herald Jesus Christ's entrance into Jerusalem but the palms of His hands that are a mark of His selfless sacrifice.
Worship with us this Easter at churchofjesuschrist.org
SUBSCRIBE to The Church of Jesus Christ of Latter-day Saints for the latest videos:
http://bit.ly/1M0iPwY
​